She's working on a British accent.
She really likes Thai curry.
My uncle, recently visiting, noted of her penchant for running ahead and fearlessly exploring every nook, "She's a charger."
When I was giving Haakon a mnemonic device for remembering that Columbus is the capital of Ohio, she interjected, jokingly, "Do you think Columbus had wireless on his ship?"
On a day when she is wound up with excitement over her birthday and a visit from her grandmother (and new husband), Allegra dances around and shouts, "I have squirrels in my pants!"
She's been an amazing ten year old. It's looking like she'll redefine age eleven, shaping it into a year of grace and beauty and unself-conscious poise.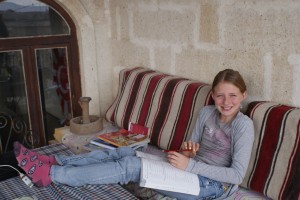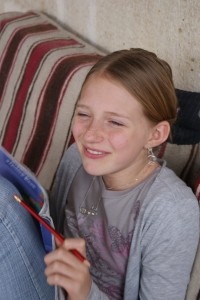 So what were you like as an eleven year old?