As near as Byron and his Turkish/English dictionary can decipher, that means we have to go find Mr. Living Population Manager.
Shouldn't be hard, right?  I mean, once you walk into the town square and start hollering, "Yoo-hoo, Mr. Living Population Manager, O Mr. Living Population Manager dude, where aaaaaaaare you?", it's kind of hard for Mr. Living Population Manager just to shrug nervously and nudge his buddy with a "Geez, would you look at those Americans?  I mean, who are they calling for?  They're so loud" before cracking a squash seed between his yellowed teeth and having a sip of tea.  It's kind of like, if you have a title that 's both unusual and precise, you have to step up when the yabanci start bellering, right?
Poor Mr. Living Population Manager's plight would be in contrast to that of a barber named Ahmed who could just duck behind a 20 litre can of olive oil and be all, "Whaddya mean?  Ahmed The Barber?  There are 3 million of us here.  How do you know they mean me?"  Oh, no.  There's a certain pressure to perform when you're Mr. Living Population Manager.  You gotta show up and count heads.  Maybe make some tally marks.  With a stick.  In the sand.
So get your stick ready, Mr. Living Population Manager.  Here we come.  Four of us.  Which means stripe three marks into the dust, and then carry the one.
You see, our plan for this year is veering a little bit; the idea all along had been to work the traditional and accepted approach of "get a 90-day tourist visa, leave the country after 90 days (even for a few hours), and come back in for a new visa stamp."  Compared to the policies of many European Union countries, which allow 90 days in country out of every 180, this practice in Turkey struck us as easier, requiring less bureacracy, offering up opportunities to get out and take a Fabulous Trip Somewhere every 90 days. 
Three weeks before we came here, the Turkish government changed the policy so that it aligned with EU rules.  Two weeks after that, before we knew there'd been a change, the Turkish government responded to the outcry of thousands of folks whose leisurely every-90-day habit of "go for an afternoon of Walkies in Bulgaria and come home for dinner with a new visa stamp" was being threatened.  The government rescinded the change…so by the time we arrived, it was back to "renew every 90 days, no questions asked."
Whew, we thunked.  And yet.  Turkey's desire for membership in the EU was on our minds.  The fact that policies, already irregularly applied, can change daily was on our minds.  An awareness that we had an entire household in Turkey that might have to be (albeit temporarily) left behind was on our minds. 
When we took our first visa renewal trip in October and November, we had no small trepidation upon re-entry, particularly after a strict English border guard had looked askance at our family's story as we attempted to board The Chunnel, when the words "sabbatical," "homeschooling," "living in Turkey for a year" hit her ears.  All skepticism and bridled anger, she clipped out, "Just. know. you. can. expect. further. questioning. from. British. authorities. in. the. future. as. your. situation. is. very. unusual."
By the time we finished our travels and flew into Istanbul, we were almost beyond worrying.  If they renewed our visas, great.  If they didn't, well, we'd, er, hop a cheap flight to Tbilisi, Georgia, and rent a post-Communist crumbling cinderblock of an apartment for three months, repeatedly washing out our five pairs of underwear, rereading our six books, and bemoaning the quality of vodka.  Then we'd qualify to re-enter Turkey, swooping back into Cappadocia with a joyous "Woo-hoo, would you look at all them dried apricots?"
Naturally, it was almost embarrassing, how easy the re-entry was.  We had our story ready.  We'd told the children not to distract Mommy and Daddy while they talked to the Big Men With Badges.  We had sweaty twenty dollar bills–the renewal fee for each person–clutched in hand. 
Never looking up, Man With Badge riffled through our passports, stamped them, and waved us through. So primed were we to make our case that, three minutes later at the baggage claim, needing to expel the energy, we turned to each other and poured out, "We're on sabbatical this year.  We wanted to have a cultural experience and be exposed to a new place and language.  No, we do not intend to work.  Yes, we will homeschool our kids.  We love your country."  Then we kissed,
which was, all in all, probably a better thing to do to each other than to Man With Badge.
Although he did look like he needed a break.
————–
In the weeks since that first visa renewal, we've relaxed and realized how empty were our worries.  As we've started contemplating our next visa exit, however, Byron's anxiety has found root again.  The plan we've been toying with entails going down to the Mediterranean and taking a boat across to a Greek Island for an overnight (not much there to do, in truth, outside of shop the duty free) before coming back into Turkey for a new visa; then, from there, we'd head to Istanbul for further travel to Countries Not Turkey…but at least we'd be assured of having the visa renewed before launching a Big Trip.
But. As Byron tried to sleep at night, he tossed–and then, get this, he turned–thanks to a scenario in which we would hop over to Greece and then be detained, unable to re-enter Turkey (the small print does attempt to dictate that anyone staying past 90 days must seek a residency permit).  What if, at that point, we were stuck in Greece but had already booked a Big Trip to some other country a few days later on a flight out of Istanbul?  We'd not only be stuck away from home; we'd have to forfeit the pre-paid costs associated with the Big Trip. 
At that point, we decide to chuck the Greece idea and just go straight to Big Trip.  That way, if we got hamstrung in the Istanbul airport on our return, at least we would have already enjoyed Big Trip and wouldn't be eating thousands of dollars in non-refundable bookings.  After a Big Trip, heading off to Tbilisi for a few months might be just the right recovery.
To figure out when we needed to book Big Trip, Byron took out his passport so as to eyeball the exact visa renewal date (which aids immensely with counting forward 90 days).  It was only then that he read the stamp we'd gotten upon returning from Paris and London:  "Good for 90 days out of 180 days."
Bwah?
Had the Turkish government rescinded its rescindment?  Were the policies now more EU in tone?  Had the press entirely forgotten to cover this change?  Huh?  Waaa?
Hours and hours of Internet surfing later, we remained just as uncertain:  there was no public announcement of a policy change; ergo, we could maybe bank on leaving the country and getting back in a week or two later.  Yet, hmmm, our friends from the States who came to visit had the same "Good for 90 days out of 180″ stamp on their passports.  However and awww heck, other repeat visa renewers reported no problems with re-upping their visas on their latest excursions abroad.  Then again, they didn't have the "Good for 90 days out of 180″ stamp.
Four months' experience in the culture directed me immediately to the illogical:  the Turkish government had some leftover stamps from this past July, when they briefly had instituted the policy.  To save money, they were merely trying to use them up.  They didn't really mean it.
On the other hand, what if they did?  What if we left the country to renew our visas, only to be turned away at the border?  The charms of Tbilisi aside, what does a family do when all its essential belongings are left sitting in an adopted country, left to their own devices for three months, until said family is allowed back in (just picture the teary reunion with all our unused underwear; hugs all around!).  Where would we go?  What would we do?
The uncertainty and unanswered questions took us to a place of realizing that, especially with kids along for the ride, it might be prudent to err on the side of caution.  We would meet Bureacracy.  We would holler for Mr. Living Population Manager.  We would pursue the residency permits.
To that end, we went the other day to get a slew of passport-sized photos taken and printed, for all residency paperwork must be accompanied by attachments of our grim mugs.
And here's the silver lining, Friends.  We had so much fun getting those pictures taken, especially once we decided to ignore Paco's protests that, dadgummit, he wasn't going anywhere or doing anything.
Taking the dolmus over to Urgup after dark, we lit into the first photo shop we spotted, quickly realizing our luck:  the photographer was wearing a fake leather jacket, tottering on high-heeled boots, and sporting a tight, curly perm.  He was Burt Reynolds circa 1976, if Burt Reynolds weren't famous, stood 5′ 6″ tall, weighed 135 pounds, and was Turkish.  He was awesome.
Things got even better when Turkish Burt took us into his studio, snapped on the lights, adjusted the umbrellas, shoved aside an enormous stuffed teddy bear, directed our postures, spent twenty minutes Photoshopping extra blueness into our eyes, and charged us the equivalent of $27 for twenty-four passport photos and four 5″ x 7″ portraits.
At some point during our special 33 minutes with Turkish Burt, we had a revelation:  all visa comings and goings aside, all anxieties about what we have been doing or will be doing in upcoming months abandoned, all attempts to contact Mr. Living Population Manager forgotten…
this business with a cheesy photographer felt a whole lot like the kids getting to have Picture Day at school, a ritual we missed out on this year.  The continuum of growth, as documented through a seated yearly photo, would not be interrupted, all thanks to the Turkish government screwing with our heads!
The whole thing has us feeling rather "in the pink"–bomba gibi–as is evident in our school's Living Population Management Turkish Yearbook: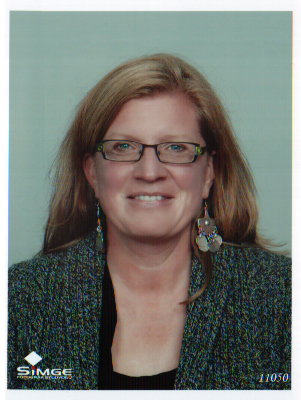 Principal; Classroom Teacher; President of the PTA; Assertive Discipline Monitor; Head of Grounds and Maintenance
————————————–
At this point, our most fervent hope is that Mr. Living Population Manager will be willing to affix his seal to our paperwork in return for a chicken patty on a bun, a peach cup, and a little carton of milk.  Added bonus for expediting our residency applications:  he can wear his street shoes in the gym.