We arrived in Goreme, Turkey, yesterday after almost 24 hours of travel.  Little sleep was had so we are quite wiped out today.  Turkey is in the middle of a heat wave and we can feel it.  Combine heat and fatigue and we are not the best people to be around.  Good thing the pension we are staying at has a pool.  We have been in twice already and plan a third swim before we sleep tonight.
One thing I look forward to during this adventure the ability to not be awoken by the call to prayer at 4:30 in the morning.  Three of us, minus the boy who discovered that on-demand movies and games are much more exciting than sleeping on the plane, were awoken by the call to prayer echoing around the valley.  It is an impressive sound but unfamiliar, thus, an early alarm clock for us.  We tried to fall asleep after it was done but did not.  This, thankfully allowed us to watch the hot air balloons rise up over the valley and take off.  35-40 balloons rose from across the valley as the sun rose behind them.  It was an impressive site.  The balloons are a very successful tourist venture in Cappadocia.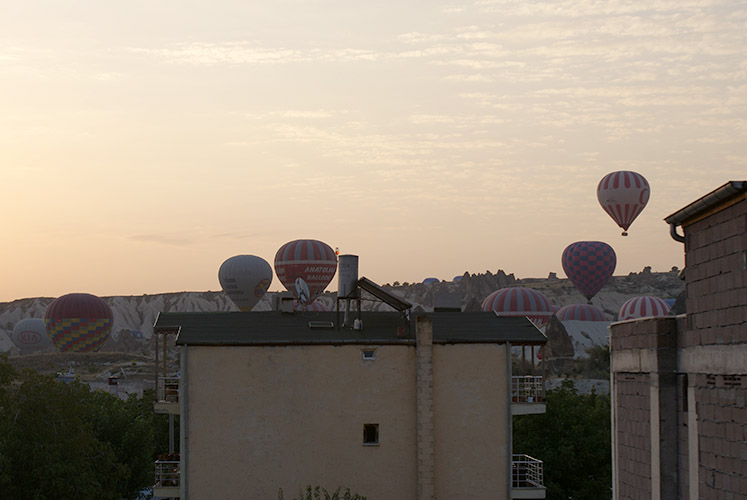 We also ventured out into the village to get our bearings and start to understand the surroundings.  A typical scene follows.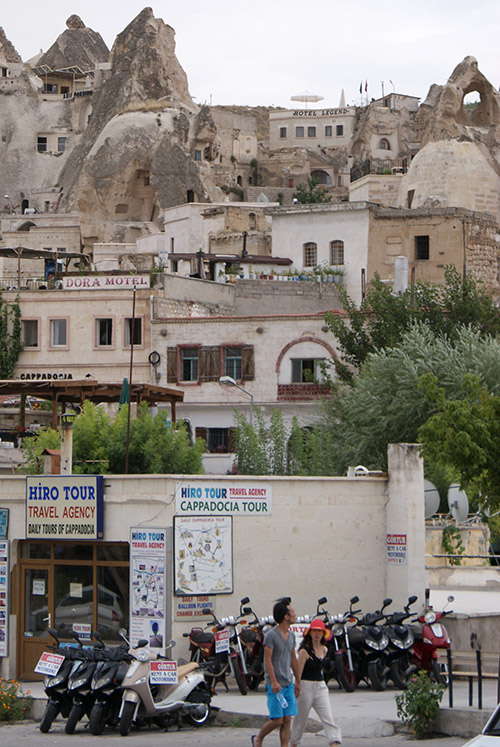 We will supply more details in the next few days.  I fell asleep while drawing this afternoon.  I'd never done that before.  I probably shouldn't be communicating with the world.